Disposable Medical Face Masks (Non-sterile, EN14683)
一次性使用非无菌医用口罩(符合EN14683标准)
Specification
产品细节:
1. Name 品名: Disposable medical face mask 一次性使用非无菌医用口罩
2. Application 使用环境: Hospital, dental, clean room, food preparation and industrial environments 医院、洁净室、日常、工业等使用环境
3. Style 样式: Ear-Loops 耳挂式
4. Material 材料:
Inner Coverstock White --25g Polypropylene Spunbonded(SS non-woven) 内侧白色无纺布--25gsm 双S无纺布或20gsm 白色亲肤型无纺布
Middle Filter Medium White --25g Meltblown Filter 中间层熔喷布--25gsm
Outer Coverstock Light Green/Pink/Blue/White --25g Polypropylene Spunbonded(SS non-woven) 外侧蓝色/绿色/粉色/白色无纺布--25gsm 双S无纺布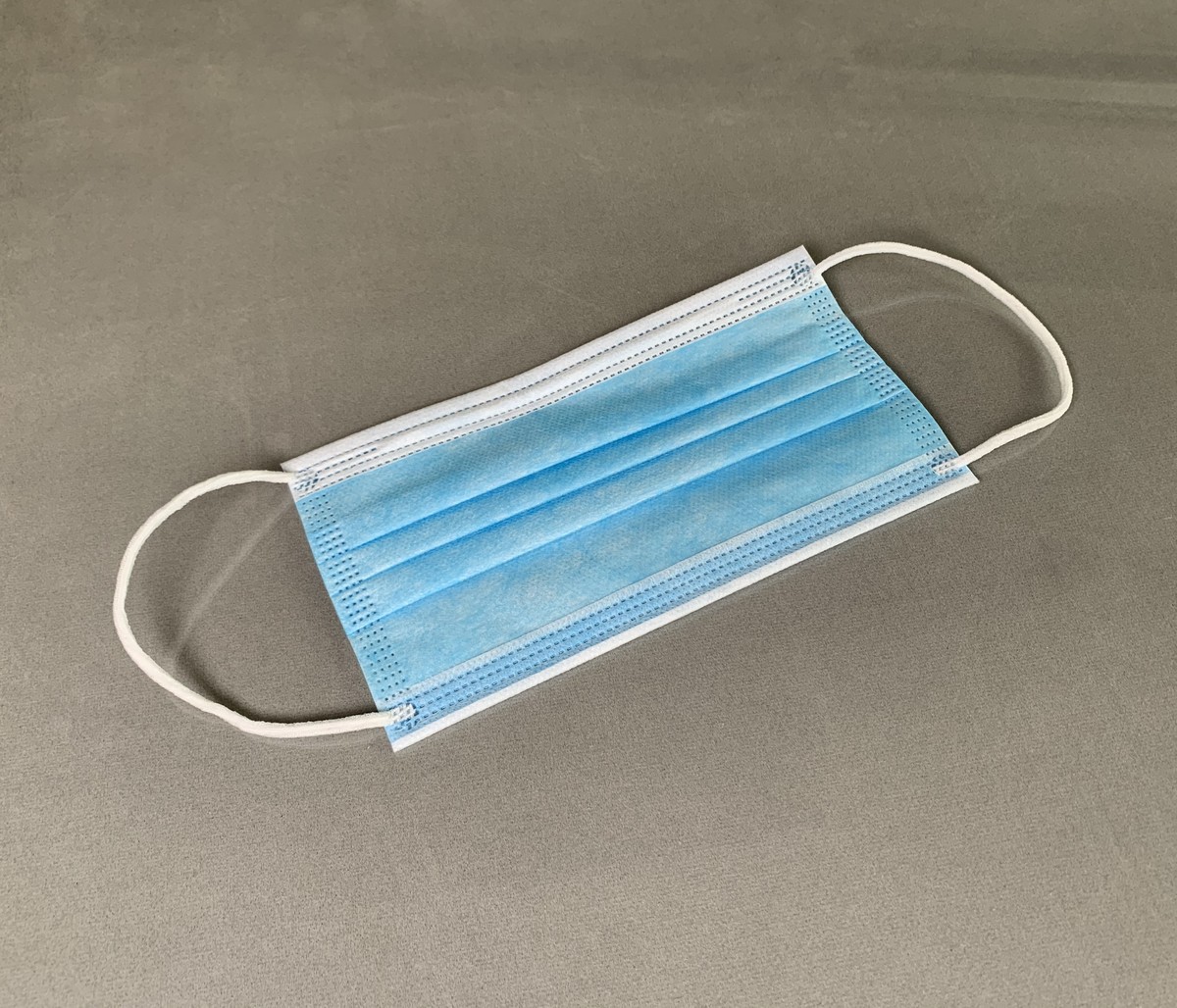 Features 产品特点:
1. Soft, Lightweight, comfortable, odorless 柔软,舒适,无异味
2. Form fitting design, Fiberglass free, latex free earloops 贴合脸型,无玻璃纤维,无乳胶
3. No-irritating to skin, permits air passage 无致敏材料,透气性好
Package and Shipping 包装和运输:
Packages can be customized according to client's need including the artworks. 包装支持定制
Packing: 5 or 10 or 20 or 25 or 50pcs/box, 2000pcs/CTN 装量:支持1片、5片、10片、20片、25片、50片一个中包装,彩盒支持覆膜,2000只一箱
Choices of middle package: PE bag, OPP bag, Bliser bag or customized 中包装材料:PE袋、自封袋、复合膜袋、吸塑袋、纸塑袋或者定制
Store: Store in dry, humidity below 80%, ventilated, non-corrosive gases warehouse 储存应在阴凉干燥通风处
Shipping: Air, Express, Vessel or Railway transportation. 货运方式:空运、海运、铁路运输
Delivery date: 3 days after placing orders 下单后三天时间(视订单大小)
Daily manufacturing capacity: 2.5 million pcs 日产能:250万只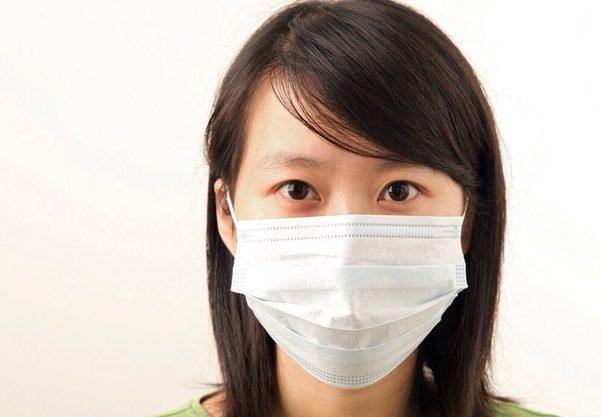 Qualifications
相关资质:
1. White list No.65 Changzhou Huankang Medical Device Co., Ltd. under Medical Face Masks published by Ministry of Commerce and CHINA CHAMBER OF COMMERCE OF MEDICINES & HEALTH PRODUCTS IMPORTERS & EXPORTERS(CCCMHPIE).
商务部+中国医保商会出口医用口罩白名单第65位
Link: http://www.cccmhpie.org.cn/Pub/6325/176221.shtml

2. CE MDD Class I Non-sterile disposable face masks (DoC + registration in MHRA)
符合性声明+英国药监局注册:
Link: https://aic.mhra.gov.uk/era/pdr.nsf/vwLkupFileRef/CA017428?opendocument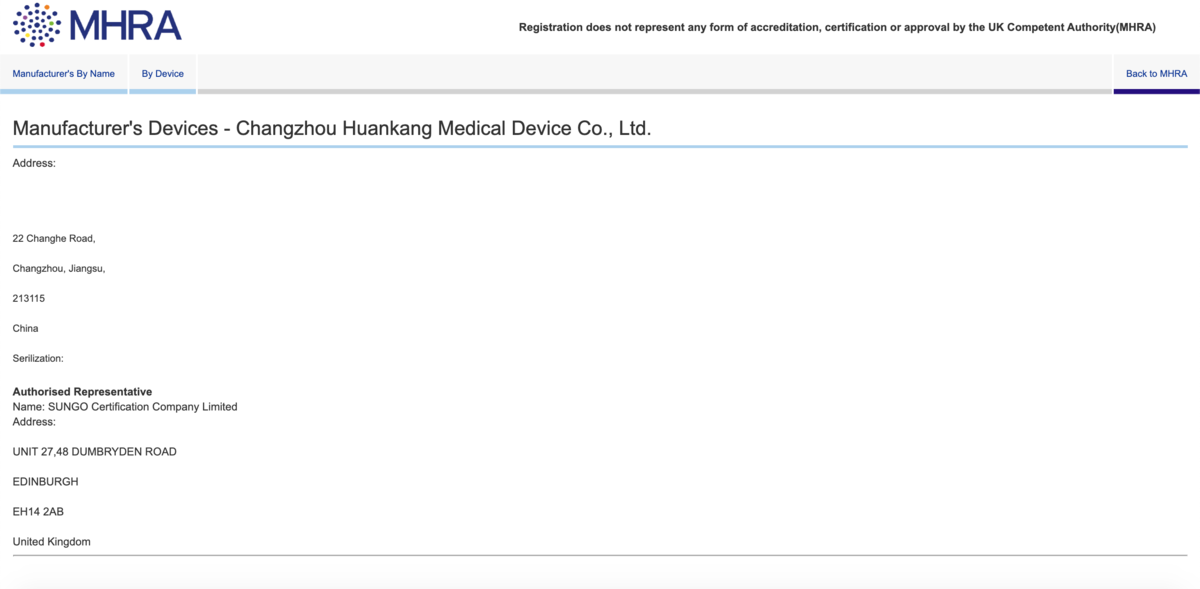 3. FDA Registration (510k exempt)
美国FDA:
Owner Number: 10063709
Registered establishment number: 3016757875
Link: https://www.accessdata.fda.gov/scripts/cdrh/cfdocs/cfRL/rl.cfm?lid=653706&lpcd=LYU
4. Type test report issued by TUV Rheinland, PONY Test, and SPC for TYPE I, TYPE II and TYPE IIR.
分别由TUV莱茵公司、谱尼测试集团、江苏特防检验中心出具的型式检验报告。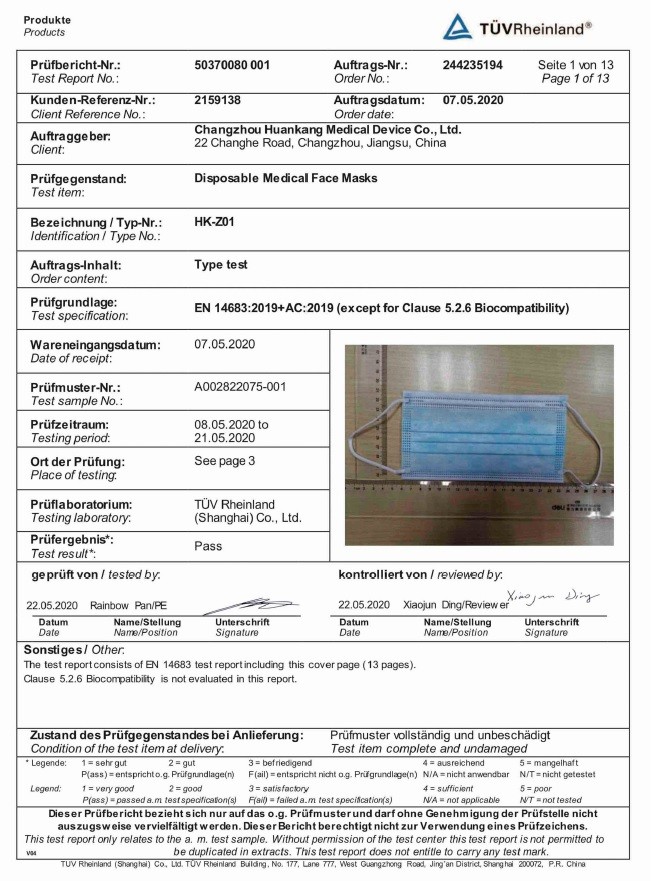 Manufacturing Environment for Masks
口罩生产环境: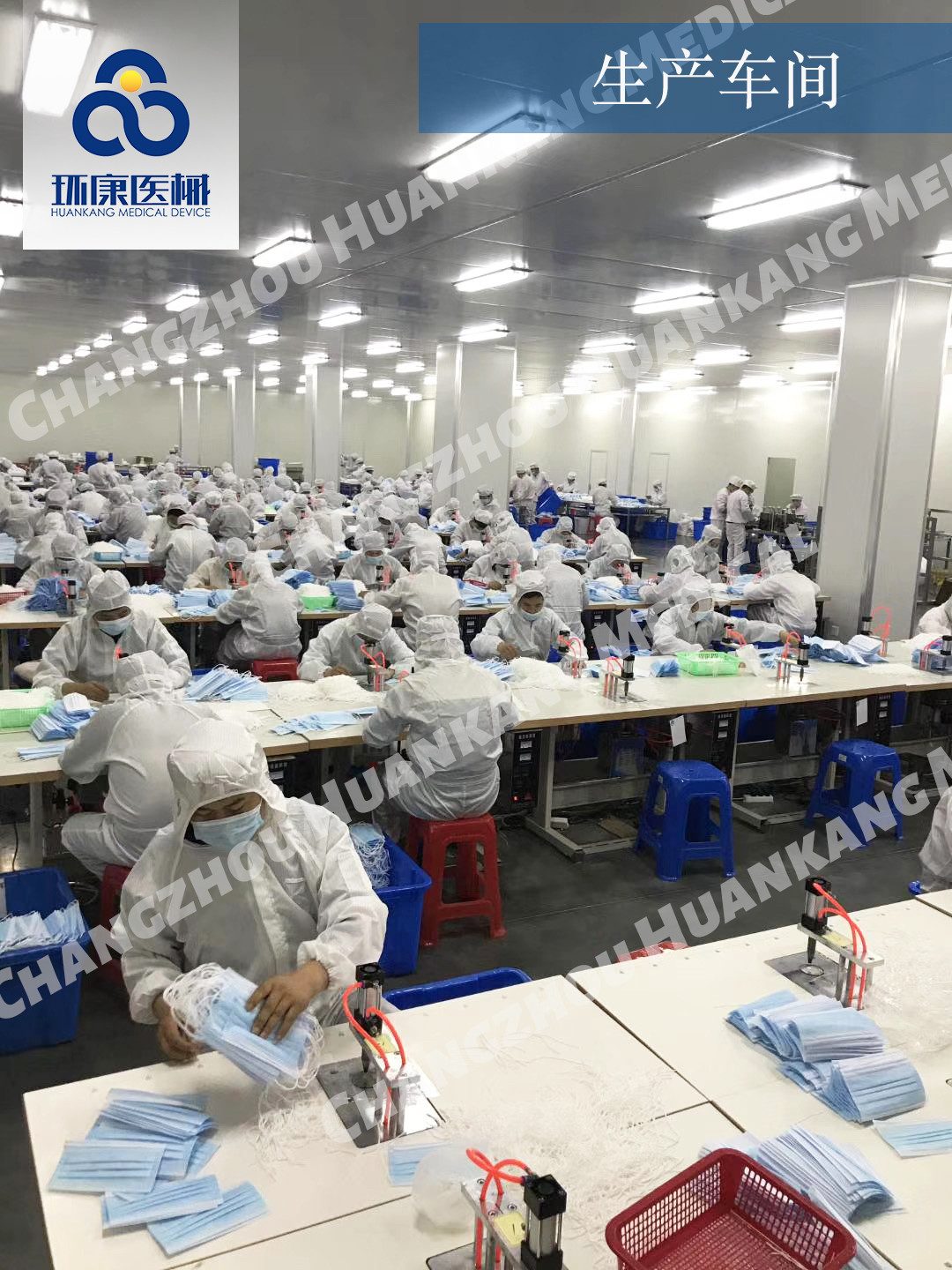 Workshop for Meltblown Non-woven Filter 熔喷布生产车间: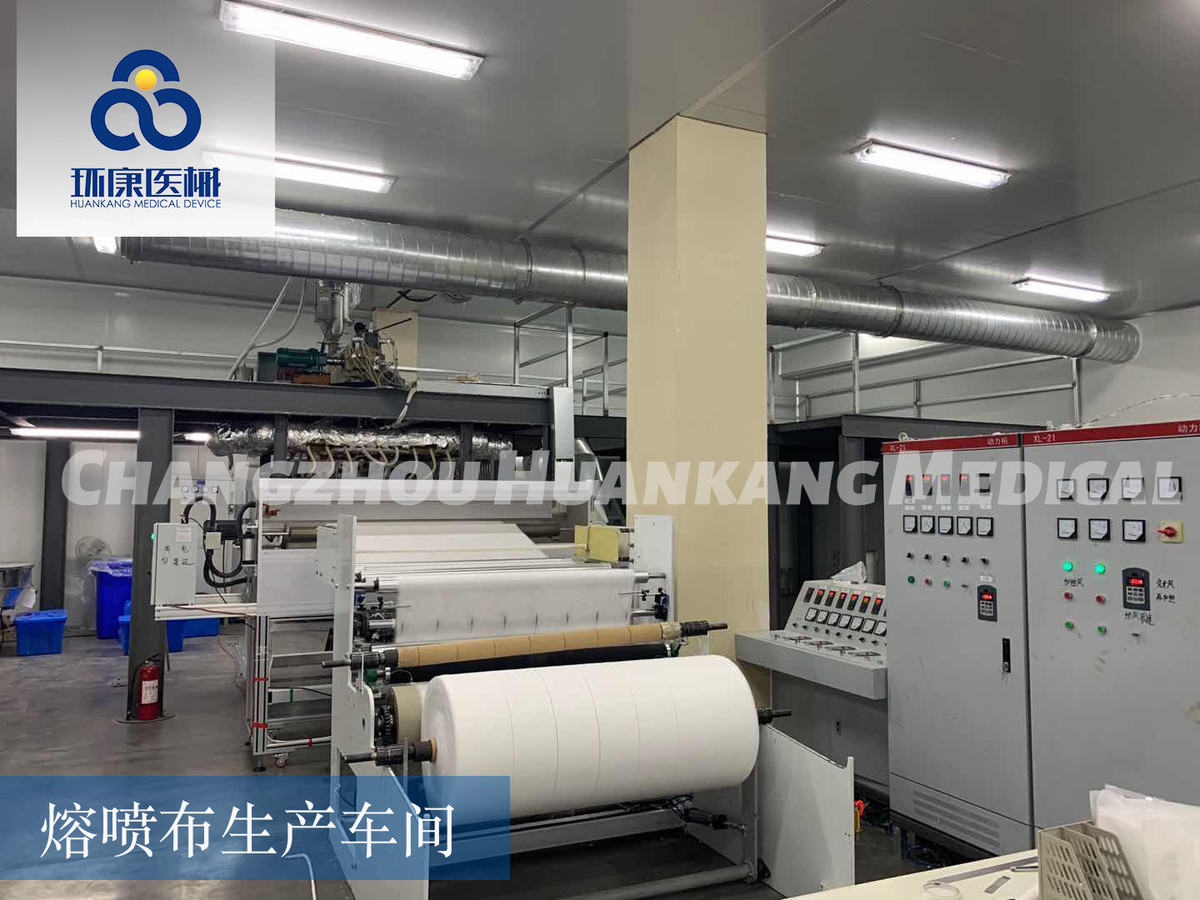 Workshop for Hot Air Non-woven Fiber (For KN95) 热风棉生产车间(用于KN95):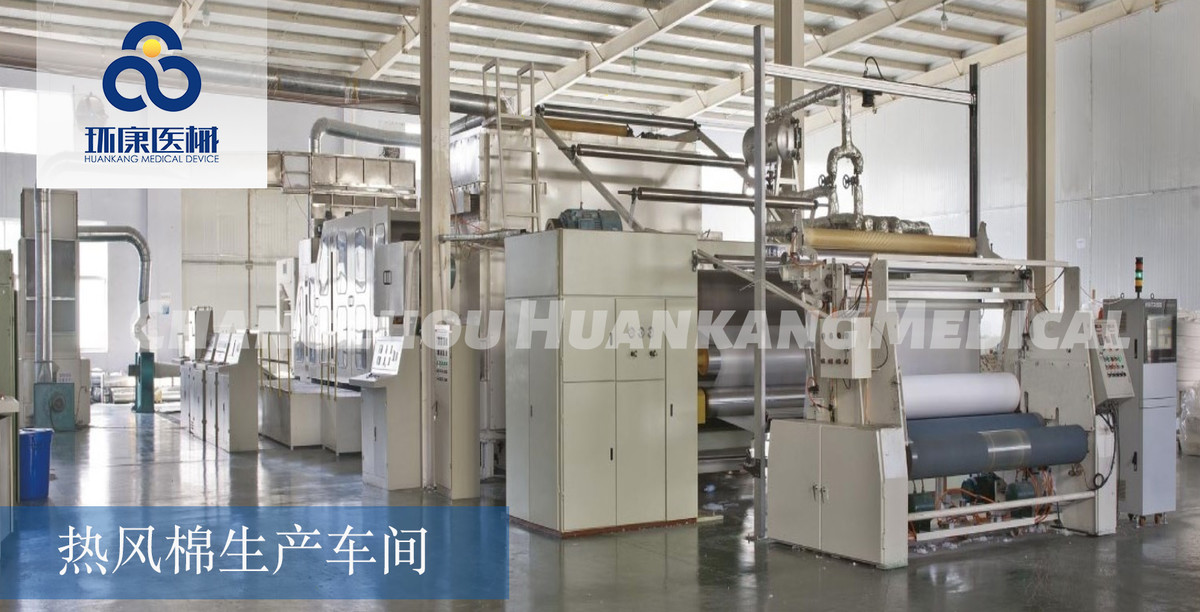 Laboratory 实验室:
BFE (细菌过滤效率Bacterial Filtration Efficiency)
PFE (颗粒过滤效率 Particle Filtration Efficiency)